Who We Are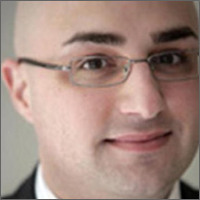 Foad Fadaghi has over fifteen years of experience in technology research and consulting, having authored ground-breaking studies into paid search, social networking, online group buying and tablet computing.

Foad is a former Jupiter Research analyst (now Forrester Research) and founder of the ICT practice for Frost & Sullivan in Australia.

He is one of the few people in Australia to be employed in the social networking industry, having held the role of Marketing & Research Director for Friendster.

Foad's experience crosses over into media where he spent time as Technology Editor for BRW magazine (Australia's leading weekly business magazine) and earlier as Managing Editor for Jupitermedia (Internet industry news site).

He is a strong public speaker and has presented at over 50 events including Adtech, Cebit and Search Engine Strategies.

Most recently Foad authored Digital Nation, a graphical book providing insights into consumer technology adoption in Australia.