Who We Are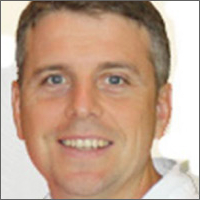 John Buckman is a corporate attorney and the founder of Buckman Group - Corporate Counsel, which actively provides transactional and corporate legal services to a variety of businesses.

Prior to starting his own business, John served as an associate at two large multi-national law firms. He has represented or engaged in transactions with several Fortune 500 companies, as well as venture capital and private equity firms.

Seeking out businesses that share his entrepreneurial spirit, John advises clients across a wide variety of industries on matters involving complex commercial transactions, contracts, general corporate matters, mergers and acquisitions, intellectual property, e-commerce, corporate finance and securities matters.

John serves on a number of boards, including boards of a 501(c)(3) charity and a variety of start-up technology companies. John holds a BA from the University of Connecticut and a JD from Creighton University School of Law.

A proud father of three girls, on any given weekend he can be found coaching soccer, field hockey or lacrosse.